Medizinische Universitat Graz
Prof. Daniel Scherr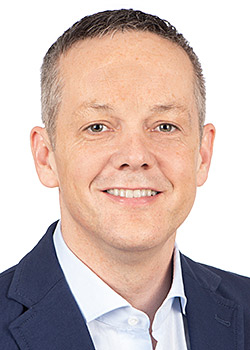 Our main focus in the field of invasive electrophysiology at the university hospital Graz is the catheter-based treatment of cardiac arrhythmias such as atrial fibrillation, atrial flutter, AV-nodal reentry tachycardia, Wolf-Parkinson-White syndrome, atrial tachycardia as well as ventricular tachycardia and extrasystole. In order to provide optimal treatment, our clinic has the most modern diagnostic and therapeutic methods at its disposal. Our two electrophysiology cardiac catheterization laboratories are equipped with several three-dimensional mapping systems. These systems not only allow precise control of the catheters in the heart, but also make it possible to reduce X-ray radiation to a minimum during catheter ablations. Cardiac catheterization procedures are performed in close cooperation between an internationally trained team of physicians and a specialized team of nurses and assistants.
As one of the centers of the "VT Network Austria", we are the contact for selected and acute endo- and epicardial ablations for the care of patients with malignant cardiac arrhythmias. In addition, in cooperation with the University Department of Surgery, advanced techniques such as electrical storm sympathectomy are available for these patients.
We participate in many academic and international studies, cooperate closely with local, national and international partners and thus have constant access to the latest technologies in the field of electrophysiology. Our outstanding quality as an international reference and training center is also demonstrated by an award from the European Heart Rhythm Association (EHRA), which certifies a small number of centers with excellent and standardized training and treatment techniques.